To ensure that changes to Library Items do not overwrite existing content, all Library Items are versioned. After a Library Item is published, it cannot be edited again without creating a new version.
To create a new Library Item Version from a published library item:
Click on the Admin tab.
Click on the Library subtab.
Click on Library Items.
Search for a Library Item by Type, Title, Tags, Binder, Folder, or any combination of these properties.
Click on the desired Library Item Title.
Click on the Versions tab.
The Versions tab lists all past and present versions of the Library Item (e.g. unpublished drafts, items synced from the Compligo template site, and published versions). The most recently published version is highlighted in blue.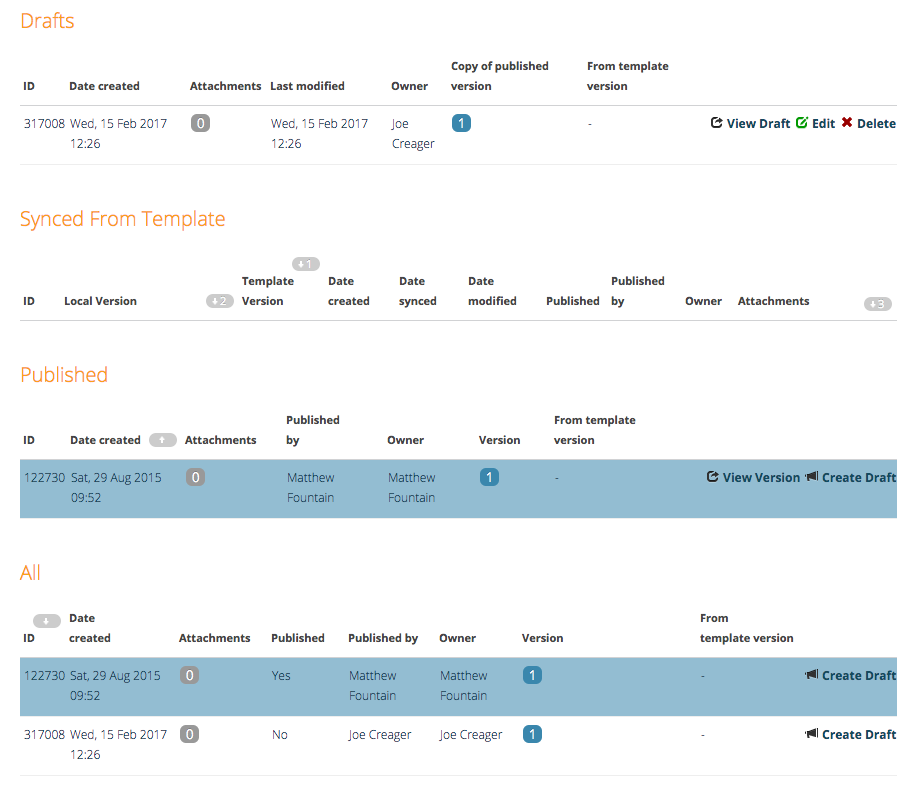 To create a new draft that can be edited there are two options:
Click on Create Draft to the far right of the version to be edited. (Typically this is the most recently published version.) A new draft should appear under the Drafts heading which is a copy of the version used to create the draft. 
Click on Create Draft button at the top of the page if you want a new blank draft without copying the content from an existing draft.
Click on the Edit link to the far right to begin editing the draft.




Edit the body of the draft.

Click on Save draft to save your progress while editing.


Click on Publish to publish the draft.