Admins with sufficient privileges can use the Reassign button to move an activity from one person's Inbox to another's by following these steps: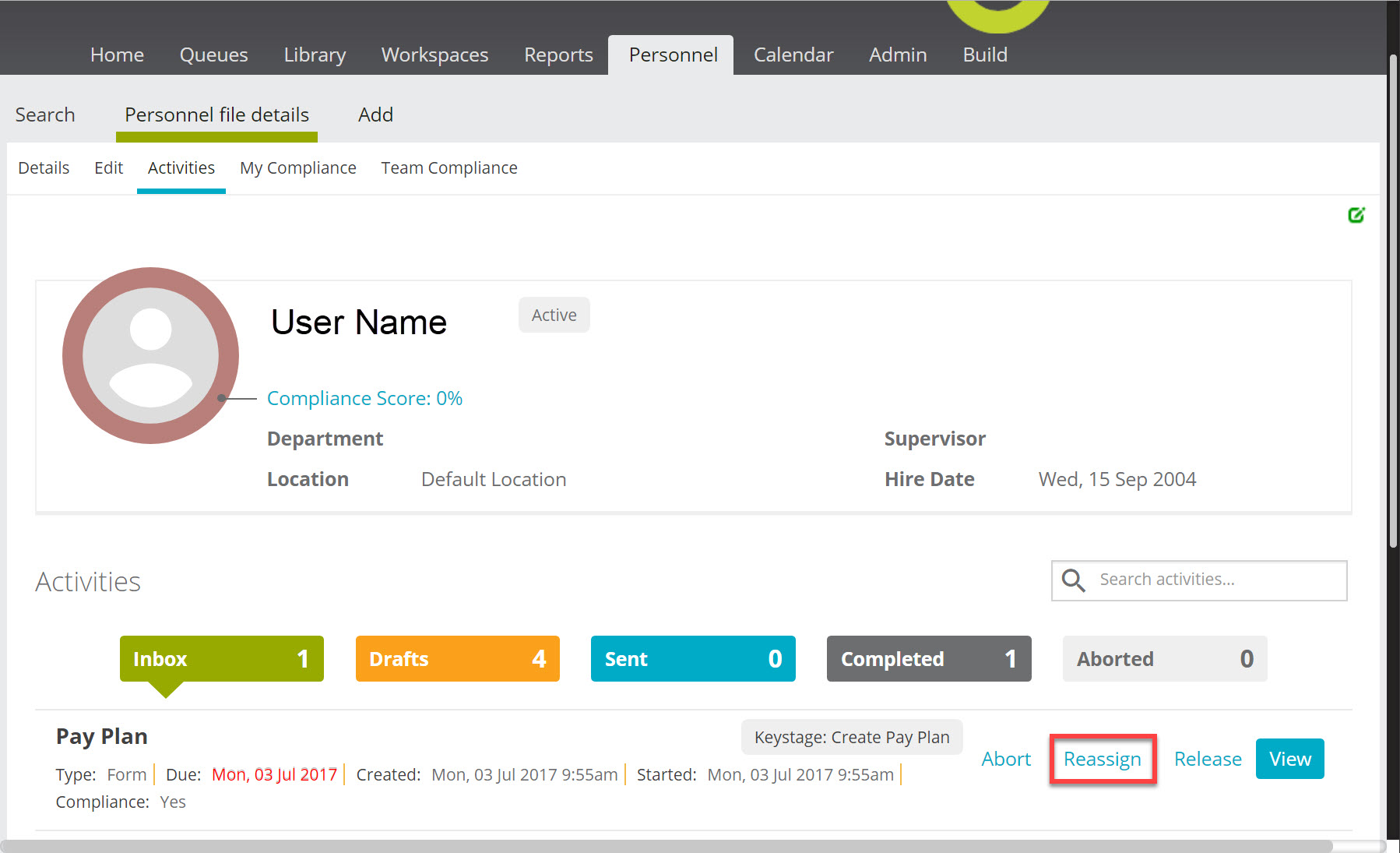 Click on the Personnel tab
Search for the person who currently has the Activity in their Inbox, and then click on their name.
Click on the Activities subtab.
Locate the Activity you wish to reassign.
Click on the Reassign button on the right side of the activity.  (If you do not see the Reassign button, you do not have permission to reassign Activities.  You will need to contact an Admin to have that permission granted.)

Enter the name of the person to reassign the form to.  As you type a list of possible users should appear.  Click on the name of the person to select the new recipient. 
Click the Reassign button to reassign the activity to the selected person.