There are two types of Location Permissions related to viewing Personnel files of users at a Location.
Read Permission
Read permissions allow the assigned Group(s) to read the Personnel files of users at a Location.
Write Permission
Groups with Write Permissions can edit the Personnel files for users at a location. Both Read and Write Permissions are set from the same page.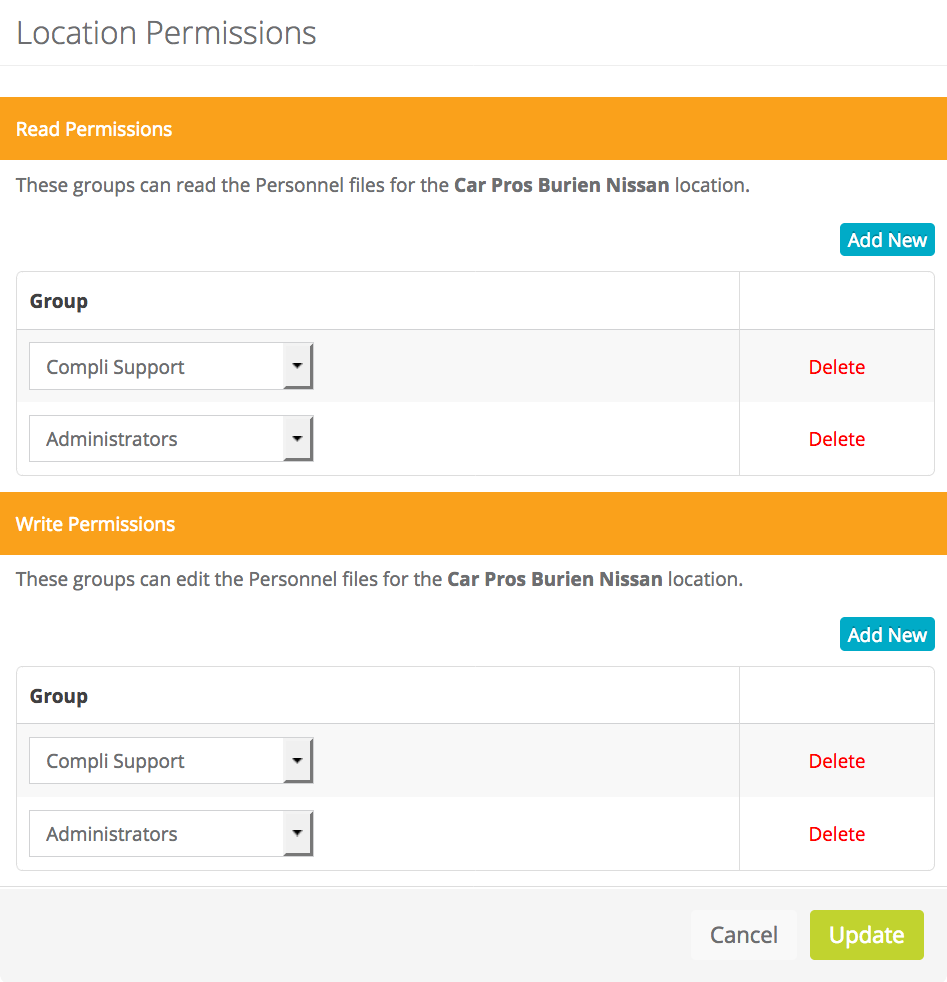 To set permissions to view Personnel at a Location:
Click on the Admin tab.
Click on the Locations subtab.
Find a Location and click on Permissions on the far right.
Click on Add New to give a Group Permissions, then select the desired Group from the dropdown menu or click on Delete next to the desired Group to remove Permissions.
Click on Update to save changes.
 Related Articles